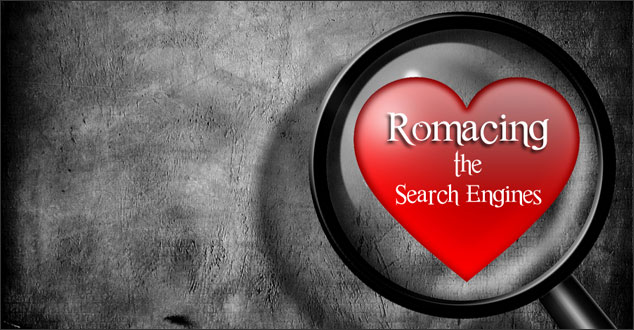 Wouldn't a tale of romancing the search engines be the perfect addition to anyone's day? I know what you are probably thinking as you are reading this. How can romance and search engines possibly have anything to do with each other? Stay with me, and you will see.
When you think of what makes a relationship work, what are some of the things that come to mind? Please try to think of attributes that might have something to do with SEO. Did you think of a few basics? SEO does have best practices that can be compared to the most effective ways to pursue and maintain a relationship.
5 ways pursuing a search engine is like a romance
Let's unpack the idea of how pursuing some search engine love is similar to a romance.
The Courtship
Similar to an old-fashioned courtship, the first steps that each website owner needs to take is to learn what the search engines are like and how they operate. There are no short-cuts to the process. Learning how they work and understanding the specific guidelines are fundamental steps.
Uniqueness
No one is impressed by someone who is trying to be someone they are not. No one is awed by canned phrases or cheesy lines from a movie. Search engines, specifically the dashing knight, Google, want uniqueness, too, when it comes to the content on a website.

Matt Cutts, the former head of the webspam team at Google, clarified what the Google knight is looking for. He explained in one of his Q&A videos that it is important to provide unique and original content. He made it clear that original research can make a big difference.

It may take a lot of work. However, when you offer unique and original content, you will attract others and will be more likely to get referenced by other people. You will attract some search engine attention, too.

Eric Enge, CEO of Stone Temple Consulting, had this to say in the episode, Why Does Your Content Need to be Unique? of "Here's Why with Mark & Eric."

"Unique content targeting very specific queries gives your site a fighting chance to stand out from the crowd…"

On the flip side, Google's Panda algorithm updates brought the devaluing of sites that practiced "content spinning," which is the process of takings someone else's article, making a few minor changes, and publishing it as one's own content. Like the cheesy pickup lines, this practice won't win any points and can ruin the search engine relationship.

Integrity
Integrity is a foundation of any relationship, and dishonesty has ruined many. In the search engine world, dishonest practices will sever the relationship bond, too. Google has been crystal clear about techniques that should be avoided, including sneaky redirects, scraped content (plagiarism), hidden text, link schemes, and more.

For the full list, please see Google's Search Console Help – Webmaster Guidelines Quality guidelines. You get the picture. Anything dishonest can get one the boot. Integrity in a search engine relationship cannot be compromised.

Commitment / Work
For a relationship to last, there has to be a commitment and work. The search engine arena has changed, and search engine optimization has evolved since it was first coined SEO back in 1995. At times, SEO may seem like a daunting and overwhelming phenomenon, but like any relationship, it is worth the time and energy it takes to make it work.

The Internet is a vast source of quality information, and there are many champions in the field to learn from. One outstanding resource is Google's growing volume of YouTube video tutorials that will help guide you in your journey.

Time
Finally, a great relationship takes time. SEO is no different. SEO has often been described as a marathon and not a sprint. Why? Similar to a long-term relationship, SEO is a long-term commitment where patience is key.

One of the top questions I hear from new website owners involves when their website will start placing high in search engine results.

The answer: Real SEO takes time.

There are no short-cuts or quick tricks to earn qualified traffic and quality backlinks.

Mark Traphagen, former Senior Director of Online Marketing for Stone Temple Consulting, said it well,

"Real SEO takes time. If it's done right, you can be assured there will be positive results…"
Real #SEO takes time. There are no short-cuts to earn qualified traffic and quality backlinks
Click To Tweet
Takeaway
Relationships start with a courtship, are influenced by uniqueness, are built on integrity, require commitment, hard work, and time. The romance of the search engines is no different. When you create a great website and follow best SEO practices, not only will Google take notice, he (she?) may consider your site the perfect match.
Over to You
What do you think about romancing the search engines? Can you think of any other ways that pursuing a search engine's favor is like a romance?