We have put together a collection of our favorite quotes from inspirational to motivational quotes. We hope that you will enjoy them as much as we have.
Each new day is a new
BEGINNING
Filled with new
POSSIBILITIES
Make it a great one!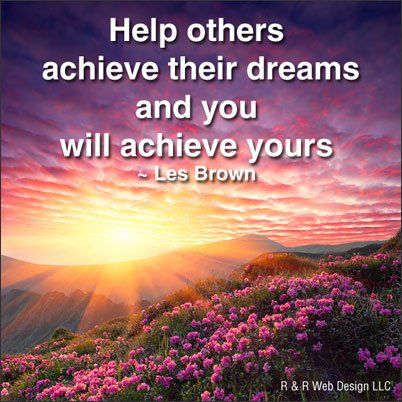 Help others
Achieve their dreams
And you
Will achieve yours
~ Les Brown
Each sunrise
Is a fresh start….. a new day…..
A brand new pencil on an empty page.
~ Linda Poindexter
TODAY
is a great day to make
the impossible happen!
Let's make it a
great one!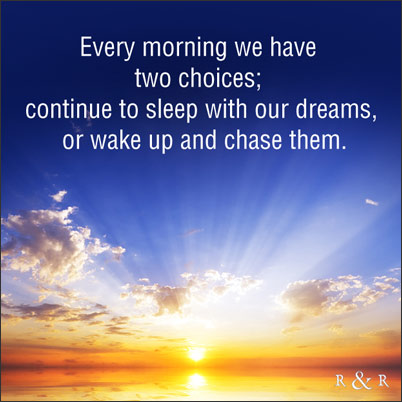 Every morning we have
Two choices;
Continue to sleep with our dreams
Or wake up and chase them.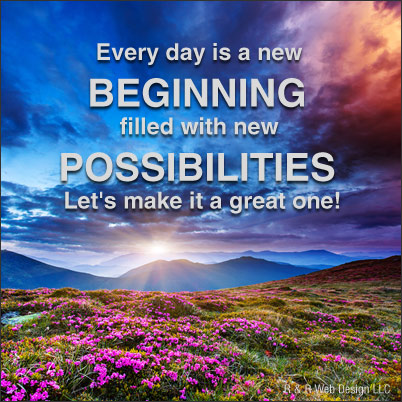 Every day is a new
BEGINNING
filled with new
POSSIBILITIES.
Let's make it a great one!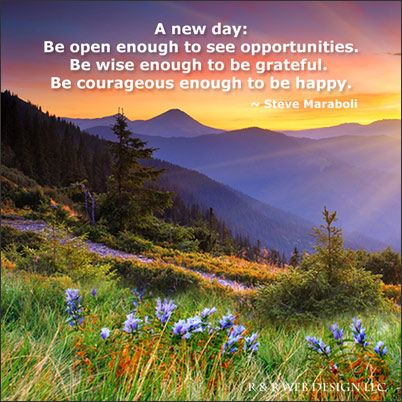 A new day:
Be open enough to see opportunities.
Best wise enough to be grateful.
Be courageous enough to be happy.
~ Steve Maraboli
Surround yourself with people
who take their work seriously, but not themselves,
those who work hard and play hard.
~ Colin Powell
Take the first step in faith.
You don't have to see the whole staircase,
just take the first step.
~ Martin Luther King, Jr.
Every morning starts a new page in your story.
Make it a great one today.
~ Doe Zantamata
Big journeys begin with small steps
Let your dreams outgrow the shoes of your expectations.
~ Ryunosuke Satoro
Nothing is IMPOSSIBLE.
The word itself says says I'M POSSIBLE.
~ Audrey Hepburn
Free Perseverance Photos
Are you looking for an image to represent perseverance to use on your blog or website? You may like our collection at: Free Perseverance Photos.
Copyright
The copyright rights to quotes listed on the graphics on our favorite quote's page belong explicitly to the authors. You are free to link to these images and to share them on Pinterest and on other social media websites. You may not download the images and upload them as your own or for any other purpose without written permission.
For more information, please see our copyright and republication policy.